UH25 Pro - USB C Hub with NMVe SSD Enclosure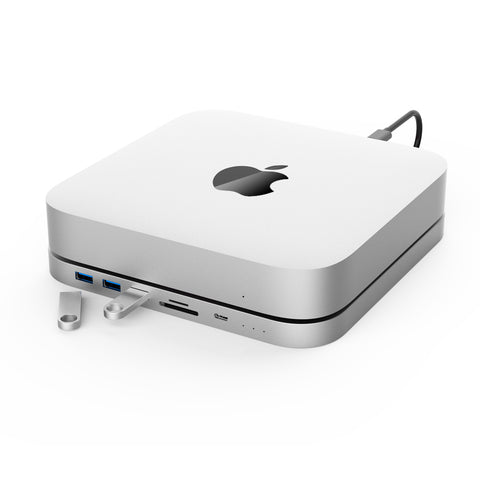 UH25 Pro is a new model just released. It is now sold on official website for free shipping. It will be soon available on Amazon.
It's not only a USB C hub multi-port docking adapter, but also a SSD & HDD enclosure for storage expansion on your computers.
It supports NVMe PCIe 3.0 M.2 SSD and 2.5 inches SATA 3.0 HDD. It contains a USB 3.1 type C port, three USB 3.0 Ports and SD/Micro SD card readers.
It is fully compatible with Mac mini 2018/2020 and USB type C devices.